E-Safety
Please read our Live Learning Code of Conduct for the Teams Meetings.
Please read and reply via email to your class teacher to say that you adhere to the code of conduct.
Code of Conduct for School Laptop
If you feel you need to report something to the Police (CEOP) about somebody's actions on the internet, please click the CEOP logo.
The influence of technology on children is rapidly increasing. With tablets, smart-phones, games consoles and televisions offering increasingly easy access to the internet, the importance of e-safety is rising dramatically. We base our e-safety message around being SMART.
At Beresford, we encourage all children to use the best practice on the internet. Children are taught to use the internet correctly, how to deal with pop-ups, phishing emails and unwanted contacts on the internet, as well as the best practice with passwords and confidentiality. You can take a look at our ICT safety rules for
Key Stage 1 and Key Stage 2.
Cyberbullying is dealt with in zero-tolerance manner. Any instances of bullying through social media, email, SMS messaging or other means will involve the usual consequences applied within school.
Helping to keep your child safe:
Here are some helpful links to help educate your child in the safest ways to use the internet. They also give helpful hints on ways to protect your computer equipment at home.
We survey and assess the Key Stage 2 children's knowledge of e-safety best practice each year and any concerning trends within this will be communicated to parents.
Please find the National Online Safety guide for 'What Parents Need to Know about Amazon Fire Tablets' below.
Download: What Parents Need to Know about Amazon Fire Tablets [PDF]
Thank you.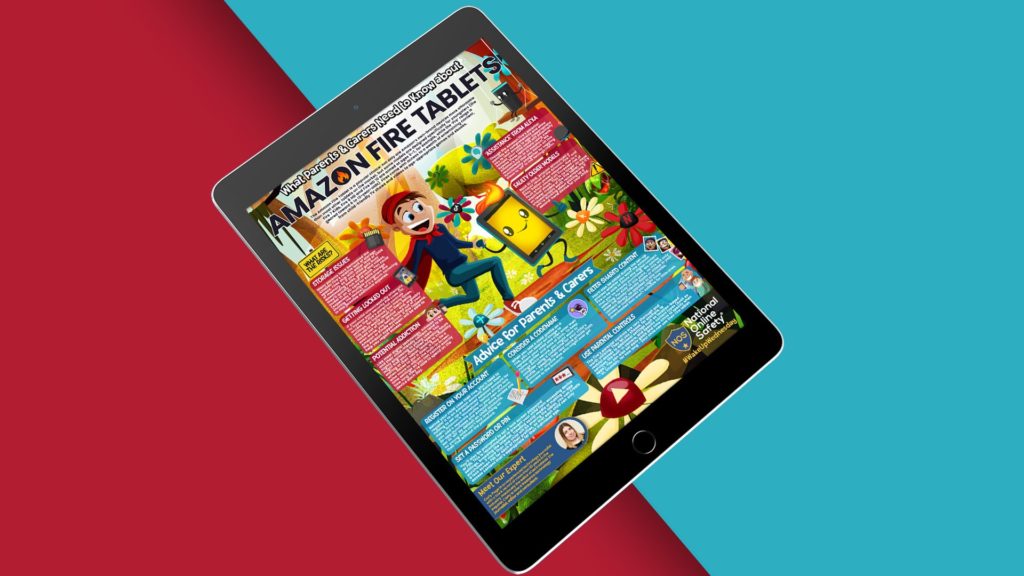 A recent report by Ofcom highlighted that over half of 3-17-year-olds are using TikTok. Here's everything you need to know about the popular video-sharing app.
What is TikTok?
TikTok is a video-sharing platform where you can watch and create videos, and livestream. The app has an age-rating of 13+.
Users can browse different videos on TikTok via a personalised feed known as the 'For You Page'. You can also search for content using topics or hashtags.
How does the TikTok algorithm work?
The platform uses algorithms to show users different video content based on their interests and other videos they watch. This means that not everyone's 'For You Page' is the same.
Sometimes platforms also test out different types of content with similar themes to see how we interact, so it knows what to show us in the future.
What types of videos are on TikTok?
Anyone with an account can upload a video to the platform. This means that there's a whole range of videos that feature different topics, challenges or ideas. Some might include:
dancing or lip-synching
clips from TV shows or films
sports
comedy sketches or funny videos
recipes
fitness
news or world events.
Is TikTok safe for children?
TikTok can be a creative outlet for young people as it allows them to learn about video editing and discover new interests.
However, it can be easy for children and young people to come across inappropriate content on the app.
Because TikTok uses algorithms to show users new content, it's easy for young people to come across inappropriate or upsetting videos. The platform also has communication features that allow users to privately message each other which could put your child at risk of being contacted by someone they don't know.
Make sure your child signs up to TikTok with the correct age
All accounts created by 13-16-year-olds are set to private by default. They also have restricted access to direct messages and livestreaming. However, you should still review the settings to ensure they've been set up correctly.
To find out more about the social media site please click HERE.